From game author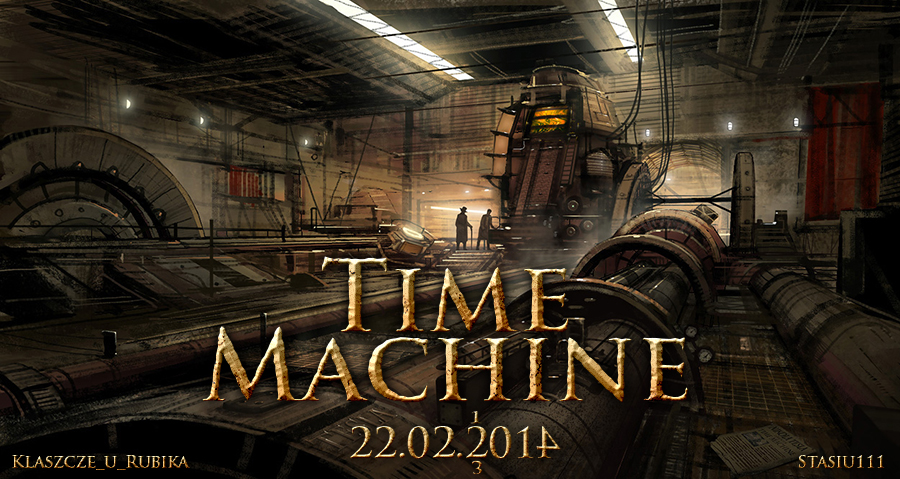 Jest ciemno, z nieba siąpi nieprzyjemna mżawka, czy jak kto woli kapuśniaczek i choć to nie duży deszcz, to jesteś kompletnie przemoknięty. Niepokojąco rozglądasz się w poszukiwaniu barczystego, brodatego mężczyzny, którego spotkałeś wczoraj w barze. Na oko mierzył ze 2 metry i zdecydowanie nie wyglądał na przyjemniaczka. Upewniasz się jeszcze, czy jesteś w dobrym miejscu. Numer latarni się zgadza, kulisty budynek za południowym przejściem dla pieszych, również. Nerwowo stukasz w zegarek w nadziei, że może się zepsuł, ale nie, wszystko z nim w porządku. Jesteś dokładnie tam gdzie być powinieneś i czekasz na człowieka, który wczoraj w barze, naopowiadał ci niestworzonych rzeczy o podróżach w czasie i projekcie Valhalla! O projekcie, który od lat wydawał ci się podejrzany, ale do tej pory jedyną rzeczą, której mogłeś być pewien na temat Valhalli to... nie, właściwie to niczego nie mogłeś być pewien. I właśnie w tym momencie, momencie w którym powinieneś się najbardziej tego spodziewać, barczysty mężczyzna mijając cię, delikatnie otarł się o twoje ramię i wcisnął coś do kieszeni. Nie musiałeś się nawet odwracać, wiedziałeś że był to ten moment, na który czekałeś już dokładnie 32 minuty. Na kartce, którą wyjąłeś z kieszeni, widniał napis: sobota, 20:30 - parking przy SGH.
Format gry: Starcie
Drużyna: 1 samochód (max. 5 osób w samochodzie + sztab)
Wpisowe: 120 zł od drużyny
Miejsce gry: lewa strona Warszawy
Trasa: 52-57km
Najdłuższy przejazd: około 10km
Bonusy sztabowe: tak
Bonusy terenowe: tak
Statystyki: dostępne w trakcie gry
Lista rzeczy potrzebnych do gry:
- mapa Warszawy i okolic i/lub GPS
- dostęp do Internetu w samochodzie i/lub sztab stacjonarny
- latarki dla każdego gracza
- notesy i długopisy w każdym samochodzie
- kalosze - dla minimum dwóch osób w samochodzie.

Lista rzeczy potrzebnych do gry zostanie uzupełniona. Kwota wpisowego może ulec zmianie.